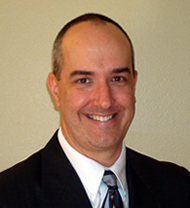 As strange as it sounds, the origin of the practice arose from the simple need to help people. Although my license to become a Certified Public Accountant was obtained in 2001, it was a difficult struggle to find a place where I belonged within my profession. My career took me to many different companies across the Tampa Bay area, but something was always missing. So with just one client while using my home as an office, the firm began its existence on January 15, 2009. And I discovered the path God intended for me.
What matters to me most is the ability to make a profound and lasting difference in people's lives. And I do this by mainly preparing tax returns. It is crazy – I know – and sometimes I cannot believe it myself. But making a difference through honesty and integrity, while upholding the high, ethical standards of my profession is what I do. Simple as that.
Since that day in January of 2009, we have grown significantly. In the last few years, a team of young professionals has been assembled. Together we occupy our small, vibrant office on the southern edge of Carrollwood. Our investment in the team concept has raised the level of our capabilities and the quality of our services. We are very excited for the future, and look forward to sharing that feeling with you as well.
Our mission is to be the dependable resource of accounting, tax, and consulting services while maintaining a high standard of ethics and a commitment to provide value-added solutions to both clients and employees in pursuit of their goals.
We uphold a resolved commitment to our employees, as we recognize that our success depends on the people we hire.  We seek to create the best working environment possible for our employees and recruit the brightest individuals with similar vision and values.
Professionally, we strive to exceed expectations of our clients by meeting their needs in a creative and responsive manner.  Personal attention will always be a hallmark. We are dedicated to the pursuit of professional excellence; our values dictate that we do so without compromise.